Fleet and Commercial

Professional Fleet Services
GM vehicles are some of the most widely used fleet vehicles in all of North America thanks to their reliability, longevity, and value. Ron Hodgson Chevrolet Buick GMC is proud to offer customers across St. Albert, Edmonton, Spruce Grove, Stony Plain, Morinville, and beyond with access to both fantastic purchasing options as well as affordable maintenance programs.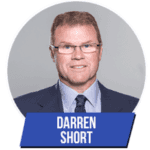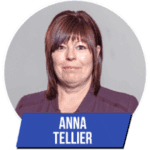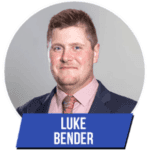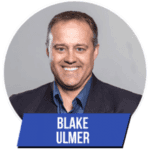 Our Fleet Service team is dedicated to ensuring that your business remains on the move with a fleet of affordable, reliable GM vehicles from our dealership. Plus we offer a huge selection second to none, so regardless of whether you need a fleet of small economy cars like the Cruze for traveling salesmen, or a powerful workhorse like the Silverado 2500 HD for your worksite – you can find it all here at Ron Hodgson Chevrolet!
So get a leg up on your competition by purchasing your fleet vehicles through our dealership, and ensure you receive the best customer service in the process!

Business Fleet Eligibility and Enrollment
Register for a GM Fleet Account Number (FAN) at GM Fleet
Additional Advantages of a FAN at GM Fleet:
Starting in 2019, purchasing a GM vehicle under a FAN grants businesses an industry exclusive 160 000 km Powertrain Warranty over the retail industry standard of 100 000 km.
Quite often, fleet purchasing incentives will total greater than combined retail offers, and in some cases may be used in conjunction with other offers to add even more savings.
Purchasing a vehicle with a FAN instantly qualifies you to receive GM's exclusive Business Choice Offers. (See more about Business Choice Offers below).
Minimum requirements to obtain a GM Fleet Account Number (FAN) are as follows:
The purchasing business has five vehicles, of any make and model, actively registered in the name of the business.
OR
The purchasing business plans to buy three or more vehicles at one time.

Business Choice
The Business Choice Offers can give you great value on the vehicles you count on to keep your business moving. Upgrade your vehicle with exclusively designed load runner, racks, and toolbox or use cash allowances to add GM Accessories or custom up fits to your new GM vehicle. Business Choice offers can even be combined with many current retail discounts.
Those that are eligible for Business Choice have the opportunity to choose one of four great offers that best suits their individual needs:
Option 1: $700 Commercial Upfit Cash Back
Option 2: $750 Towards a Massive Selection of GM Accessories
Option 3: $500 Cash Incentive
Are you eligible for Business Choice?
Business owners will only need to answer "yes" to one of the following questions in order to be eligible:
     Do you operate a business in Canada (having a BN or GST number)?
OR
     Do you currently have a GM Fleet Account Number?
Find out more at: GM Business Choice

Easy Application and Qualification
Here at Ron Hodgson Chevrolet we understand running a business is all about time management, so you don't have time to waste on lengthy applications and approval processes. That's why our dealership ensures our application process is simple and fast so you can get back to what's truly important – running your business. Contact us today to get started!

Connectivity Solutions
Commercial Link enables business owners operating a fleet of any size, big or small, to utilize the benefits of real-time vehicle tracking and monitoring without the large incurred costs and downtime of installing third-party tracking systems. Activating Commercial Link can help reduce downtime by receiving service reminders and notifications, enables account owners to better manage mileage and expenses, and will grant peace of mind in daily business by being able to know exactly where their units are and where they need to be.
From helping to provide peace of mind to your drivers to improving their productivity with in-vehicle Wi-Fi® , and even optimizing your fleet's efficiency with built-in telematics, General Motors Fleet offers a variety of connectivity solutions tailored to help you meet your unique business needs.
Commercial Link is available for an affordable monthly cost per unit plus applicable taxes.
Activation requires no hardware installation as it utilizes already equipped OnStar hardware.
No paid OnStar subscription is required, billed monthly with no annual contract requirements.
Commercial Link can track and monitor vehicle location, alert Fleet Managers as to maintenance notifications and service reminders, fuel consumption records, trip records, and more.
Find out more at GM Commercial Link

Enter your Company Name to find out if you're Eligible to take Advantage of Preferred Pricing
Eligible employees of Preferred Pricing companies have the opportunity to receive the best price. You can save even more by combining this discount with our retail offers, GM Card allowances and if eligible, Canadian Forces Appreciation Discount, Student Bonus Discount and Mobility Program.