Ron Hodgson Business Elite – Fleet & Commercial Services
Get the Elite treatment – there's no business to big or small.
GM vehicles are among the most widely used fleet vehicles in all of North America thanks to their reliability, longevity, and value. Ron Hodgson Chevrolet Buick GMC is proud to offer customers across the Edmonton area and beyond the Business Elite advantage with access to various purchasing and leasing options, complete vehicle customization, and competitive maintenance programs. It's more than simply selling you a vehicle; it's taking the time to get to know your business to help you find the right vehicle for your individual needs.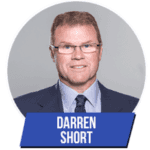 Driven by passion – Driven by your success.
Built and established in the year 1978, Ron Hodgson Chevrolet Buick GMC has long been a familiar name in the St. Albert community welcoming all those in the surrounding area with a unique motoring experience. A passion for motorsport and a strong emphasis on the local community guided founder Ron Hodgson to cultivate a family friendly, honest, and inviting culture that has helped grow our proud dealership into the thriving member of the St. Albert business community that it is today.
Through our fleet department this passion continues. Taking the time to learn your business is our focus – finding the right vehicle for your needs is our expertise. We take great pride in loyalty and growing alongside all of our clients. No matter the size of your business, whether you operate a fleet of one or one-hundred, we invest the same amount of energy, courtesy, and enthusiasm into finding the right solution for you. In order to provide an unmatched and personalized experience for our clients and their businesses our dedicated fleet team is independently housed next to the main dealership to provide the ultimate VIP buying experience throughout the entire lifecycle of your fleet. Backed by the Business Elite program, we provide you with exceptional sales and service tools to keep your business moving.

The Business Elite Advantage
You've got work to do, we've got the tools to help you get it done.
Business Choice Offers
Purchasing a new vehicle doesn't have to be difficult, let us help.
Choose between a $500 purchase incentive, up to $700 in upfit cash, or take full advantage and receive up to $750 in Genuine GM Accessories cash with your purchase or lease of an eligible new vehicle. 
Want to know if you qualify? If you currently have a GM Fleet Account Number or you operate a business in Canada with a valid BN or GST number then you've already qualified! 
Still have questions? Give us a call or stop by during business hours to find out more!
Industry Leading Warranty

If you're looking for the best, look no further. 
Buying a new GM vehicle with a Fleet Account Number grants you the industry's best powertrain warranty of 160,000 kilometers. Getting a FAN number may be easier than you realize, contact us today to find out if your company is eligible to take advantage of the best warranty in the business.
Priority Service
Don't let down time touch your bottom line, we have you covered. 
With express service and extended business hours we make sure you're looked after. Our work-ready courtesy vehicles will keep you on the road while our trained service staff makes sure you and your crew get safely back on the road.
Can't make it in for your service appointment? No problem, give us a call and we'll arrange to pick your vehicle up when it's convenient for you. 
Click here to schedule a service appointment.
Complete Upfits and Customization
We take pride in being the one-stop-shop.
No need to run around to multiple up-fitters. Have your truck, SUV, or car ready to go to work right from the moment of delivery. We can do it all, from simple accessories, lift kits, Xpel paint protection, to vehicle graphics, custom carpet cleaners, service bodies and more. If you want it, we'll get it done for you. Even better yet, you don't have to lift a finger; we do nearly all of our customization in-house and what we don't we will deliver to a list of our preferred vendors who we trust to get the job done right. 
Have a customization idea? Run it by us – we'd be happy to help!