How can a dealership help finance your first Chevy vehicle?
Vehicle financing for Chevy cars can be a mystery for first-time buyers at a dealership.
Let me tell you about my experience when it comes to working at a dealership and the struggles people would face with getting approved by the finance department and some unexpected pains in their purchasing process.
I did everything I could to help get people approved for their first vehicle. Most people who came in were unprepared and had no clue what to expect when looking to finance their vehicle.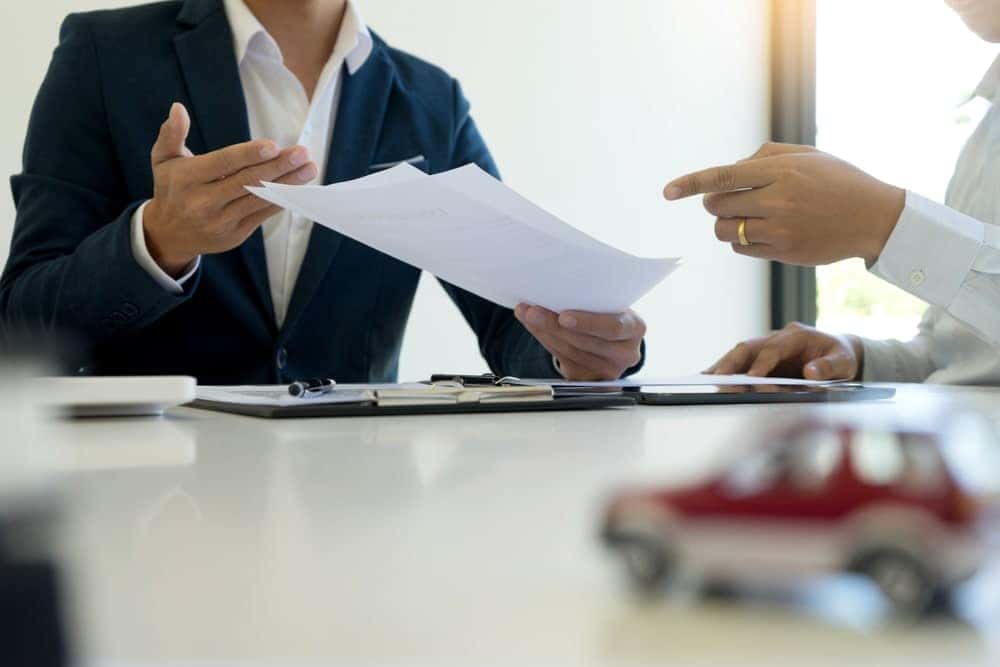 The biggest thing that people don't understand when buying a new car is that there will be dealership fees. The fees can range typically from $1,000-$2,000. These fees are not just to make more money out of you, they are there to make sure your vehicle has been properly looked after to make sure you are satisfied when you pick it up.
In Alberta, it is the law that your vehicle be inspected by a technician before it can be sold to you. The detailing department needs to make sure your vehicle is spotless and you also need to pay the taxes on the vehicle. Depending on the dealership's standard, there may be different fees involved and this is all done to ensure your 100% customer satisfaction.
If your vehicle was not inspected, you had mechanical issues right after you left the dealership, and it wasn't clean when you picked it up, I am sure you would not be happy. This needs to be paid for by the dealership on the back end to ensure your satisfaction so next time you go to buy a new Chevy, make sure you understand and expect the fees and taxes attached to your bill.
Most dealerships only make $1,000 – $3,000 in revenue from selling a new vehicle. This money is then split up to pay the salesman, the management team, detailing department, accounting, reception, and everyone else that is an integral part in selling your car and making sure it is to standard when you pick it up. Be sure you know this when you are negotiating with your salesman.
Now that you know how some of the inner workings of a dealership work, and you have signed your offer to purchase…
…Let's dive into how the financing will work.
What do the banks expect from you for financing your Chevy?
Banks expect you to have some money down. Some deals are 0% down but this only applies to in-house financing. If, for some reason, the vehicle you are looking to buy doesn't have a 0% down deal… Your Credit score that is needed is a minimum of between 630 to 670 for most dealerships to approve you.
How does Chevy finance in-house?
The in-house financing side of things usually only applies to deals of the months on the vehicle the dealership is promoting. These deals can also come with other incentives such as a winter-ready package, or a vehicle servicing program.
How does Chevy work with other banks for your financing?
Yes, Chevy's finance department will work with their partner banks to try to get you approved. Generally speaking, these banks will have better terms and interest rates than your banks.
Should you have a downpayment for your new Chevy?
The dealership or the outside lenders will require 10-20% down of the price of the vehicle you are buying. If a vehicle is $50,000, you will be required to put down about $5,000 – $10,000
How does trade-in work for a new Chevy?
A trade-in for a Chevy could be enough for your down payment on your new vehicle. Say your vehicle is worth $6,000. That could potentially be enough to put towards the downpayment of the vehicle you are looking to finance.
Are you paying mostly cash for your new Chevy?
Even if you are paying cash for your new Chevy vehicle in Alberta and you decide to finance the rest, the minimum you must finance your vehicle for is 181 days before you are allowed to pay out the loan completely. Be prepared to at least take around 6 months of payments and then you can pay it out in full.
With all there is to know about vehicle financing, we have covered the meat and potatoes of this topic for you. Be sure to contact your local Chevy dealership to ask any more questions you might have about financing if it is not covered in this topic.
Happy car shopping!… and may you be approved.