All about the Z71 Chevy truck chassis package
Working outside on land terrain with your truck should be an easy job. A big part of that job is ensuring your truck has the off-roading capabilities you are looking for, combined with your highway driving and hauling needs.
There are a lot of trucks out there that just don't do the job you need them to do… and if you want to simply have fun off-roading, this truck has you covered there too.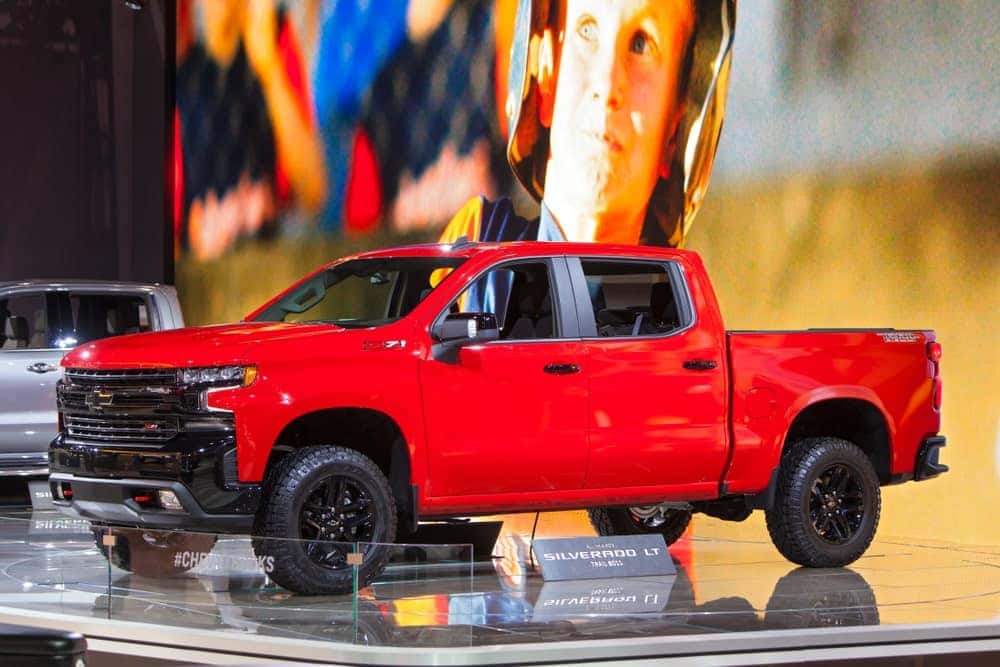 Today we are talking about one of the hottest trucks on the market. Chevy's have had some big upgrades to their suspension packages over the years but this one outdoes them all.
Before you head to your local dealership, be sure to read what we have to say below about the Z71 Chevy truck off-road suspension chassis package.
Here is your 2021 Z71 Chevy truck off-road package review…
The Z71's Rancho shocks offer incredible off-road suspension.
Your highway ride will be like no other compared with these shocks. You will glide like the wind on the road and you will feel like you are virtually floating. These shocks are extremely versatile with their responsiveness to variable highway driving AND off-roading conditions.
Rancho shocks can handle the rough terrain and their tough and durable nature can take on almost any challenge.
If you have big-time towing needs, you're in luck. These shocks come highly recommended to tow and haul boats, heavy trailers, UTVs, and campers. Rancho shocks feature a 2.75-inch diameter body as well as 9 positions adjustable damping.
What does the Z71 Visual offer?
This truck's off-road design is exceptionally built. Not only is this truck built for off-roading, but it is also enhanced with its visual presentation. It comes with critical off-roading features. There is an instrument cluster on the interior trim pieces to add a special flair to the Z71's design.
The Z71's tires are all-terrain and the differential can make all the difference.
You will own any driving surface or off-roading terrain with the Z71's all-terrain tires. Low traction situations are no worries for the automatic locking rear differential. When you are in situations where you need low traction, this will come in handy. Providing power to the rear wheels is important for these situations and it's only milliseconds of reaction that engage power to both rear wheels.
The Z71's high-capacity air filter keeps your lungs happy.
When you're off-roading you could be kicking up a lot of dust. The high-capacity air filter makes sure to keep clean air in your cabin and your health intact.
The Z71 is metal… and we're not talking Led Zeppelin.
With all the parts that could be affected under your truck while you glide over those rough terrains, there is a metal underbody shield that will keep your truck's parts protected from any potential damage.
The Z71's hill descent control will be your decent's new standard.
This pickup engages anti-lock braking for those steep inclines. You will enjoy the safety and comfort of a controlled decline. Hill descent control will enable and you have gliding down those hills at ease.
The Z71's Autotrac 2-speed transfer case keeps things smooth…
When you're driving in auto mode and you hit the gas, Autotrac's technology makes the rear tires spin faster and then engages the front tires to spin. This comes in handy for situations that rain or snow might provide.
Normally there are 3 settings but the Autotrac 2-Speed transfer case has 4 settings. You can switch it between 2hi, 4hi, 4low, and auto.
Well, that concludes our overview of the Chevy Z71 truck chassis package. When you go truck shopping, be sure you bring this informational article with you to compare when you are deciding what truck you want to roll with.